Hauke Murken & Sven Hansen
Date:2018-01-15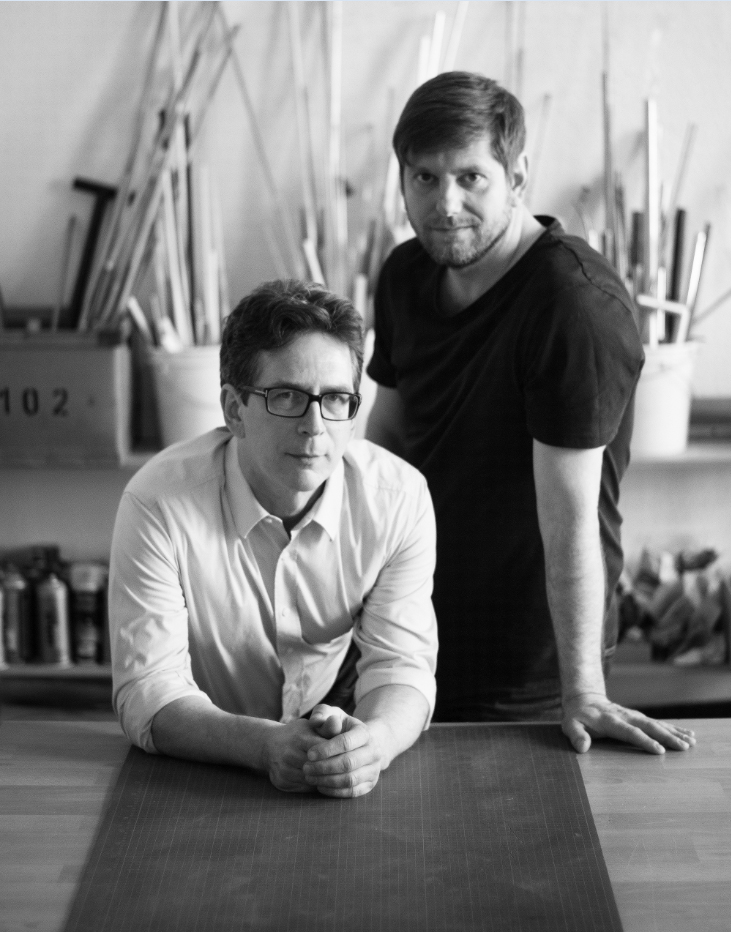 After their studies at the Design Universities UDK Berlin and Berlin Weissensee Hauke Murken and Sven Hansen founded the design studio Murken Hansen.
They work for german and international clients as: Casala, Cor, Freifrau, KFF, Koziol, Menu, Moormann, Philippi, Pieperconcept, Qdo Denmark, Stelton, WMF.
As Hauke and Sven always do the design together, their company design is always personalized as " Design Murken Hansen "
Murken Hansen design is award-winning: Design Plus, Bosch Work Art, Design Preis Schweiz, IF Hannover, Designzentrum Nordrhein Westfalen, Deutscher Designer Club, FORM, Interior Innovation Award, Good Design Award Japan. The folding table "Last Minute" created for Nils Holger Moormann is part of the collection of museums: Neue Sammlung München, Kunstgewerbemuseum Berlin and Cooper Hewitt Museum New York.
In 2017 Murken Hansen were selected amongst the 50 best designers of germany for the book Best of German Interior Design.
Murken Hansen do lectures for different universities : UDK Berlin, Burg Giebichenstein Halle, Hochschule Dessau, Bauhaus Universität Weimar, BAU Berlin.
Their design aim is to make things better. They like: clarity, simplicity, intelligence, traditions, idea ping-pong, german functionalism, working on ideas for a long time, knowledge that is not hardened to certainty, people that make things happen.
Murken Hansen think people should own less but better things and they try to create products with an outstanding usability, top quality and simple beauty. The formal concept is mostly soft minimalism. In that way their products are staying up to date for many years. This approach is also meant to be a contribution to sustainability.